Brand: Jameson Caskmates - IPA Edition
Distilled at: Midleton Distillery, Cork
Type: Irish Blended Whiskey
Age: NAS (Probably 3-5 Years)
Alcohol By Volume (ABV): 40%
Maturation: Refill Bourbon. Perhaps some Sherry. Finished in Beer Barrels.
Chill Filtration: Yes
Price Range: US$ 25-35 (July 2019)
Buying Advice

: 😐Neutral. It's basically a standard Jameson. P/Q ratio: Okay
Colour

:
Golden Amber (Artificially Coloured)
Nose

:
Young, Light and Sweet. This is quite close to the Standard Jameson. I don't think it was finished for more than a few months in the Beer Barrels. I only get a few extra floral notes and perhaps a bit of Lemon. The Alcohol is noticeable.
Main Aromas

:
Sweet Grain, Sugar-Coated Roasted Nuts, Vanilla, Toffee, Resin, Straw, Orange Marmalade, Lemon, Grapefruit Juice, Wood Pellets and Cinnamon.
Supportive Aroma Accents

:
Toasted Barley, Buttered Toast, Honey, Wild Flowers, Green Apple, Pear, Dried Herbs, Mint and Ginger.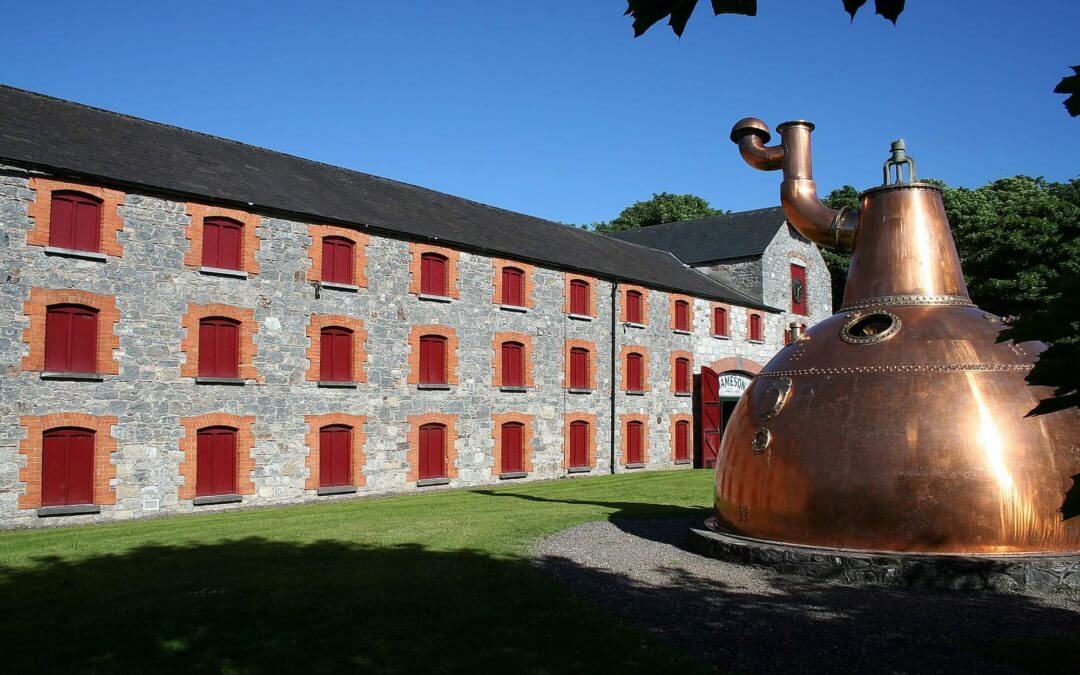 Palate

:
Young and mostly Sugary Sweet. A few slightly Bitter and Sour notes as well.
Main Flavours:
Sweet Grains, Sugar-Coated Nuts, Resin, Vanilla, Toffee, Green Apple, Lemon, Grapefruit, Straw, Cinnamon, Ginger, Pepper and Milk Chocolate.
Supportive Flavour Accents:
Honey, Toast, Orange, Pear, Wood Pellets, Cocoa Powder, Herbal Tea, Alcohol and Mint.
Finish:
On the Short side. Basically very Sweet but with a light Bitter note towards the end that seems to be somewhat out of place. I find Sweet Grain, Vanilla, Toffee/Butterscotch, Sugar-Coated Almonds, Green Apple, Grapefruit, Lemon, Pear, Alcohol, Dusty Track, Toasted Refill Oak, Cocoa Powder, Cinnamon, Mint, Pepper and Herbal Tea.
Drinking Advice

:
I added a bit of Water and I actually got a few Beer/Yeast notes on the Nose. The Palate does not improve and the Finish becomes almost non-existing. No need to add Water therefore.
Rating

: 78.5
Nose: 20.5 - Taste: 19.5 - Finish: 19 - Overall: 19.5
Drinking Experience Neat

: Okay
Drinking Experience on the Rocks
: Okay
Conclusion

:
On a regular basis, Jameson provides local craft beer brewers with some casks to mature beer. In 2013 the idea was born to try finishing Jameson Whiskey in barrels that were used to produce Stout Beer. The Jameson Caskmates Stout Edition went to the market in 2014 with good results. The Jameson Caskmates IPA is the second edition in these series and has been released in 2017. The distillery used casks of the Franciscan Well Brewery in Cork that were used to make Irish India Pale Ale. As of 2019, barrels from Eight Degrees Brewing, Cork were (also) used to produce the IPA Edition.
The Jameson IPA disappoints me in so far that I can't find any significant Beer Barrel influence. It's actually dangerously close to a standard Jameson Whiskey. It might be of interest to investigate if a longer Finish would bring significant additional Aromas and Flavours to the the table but as it stands I can't see a bright future for this IPA Edition. Jameson fans can safely stick to the standard expression.
Cheers!
Jan van den Ende July 9, 2019