Brand: Mortlach Alexander's Way
Type: Single Malt Whisky
Age: 14 Years
Alcohol By Volume (ABV): 43.4%
Maturation: Mix of Refill Ex-Bourbon and Refill Ex-Sherry Casks
Chill Filtration: Yes
Price Range: US$ 60-80 (April 2021)
Sample provided by Mauricio from Brazil. Many thanks!
Price/Quality Ratio: Okay


Buying Advice

: 👎 Too Thin and not representative for this distillery.



Colour

:



Amber (Probably Artificially Colored as the dark color of this Malt does not really combine with the weak Refill Cask impressions that I get).





Nose

:



This is really Thin and almost Watery for a Mortlach. I wasn't expecting that at all! I suspect there were lots of 3rd Refill casks in the mix. There is some Fruit but there is an artificial ring to it. The Nose is mainly Sweet but there are Sour notes around as well. A slight Bitterness in the background. The Alcohol is noticeable. It actually smells younger than its 14 Years.





Main Aromas

:



Musty Barley, Buttered Toast, Salted Caramel, Sour Cherries and Berries, Orange, Lemon, Artificially-Flavoured Candies (Apple, Pear, Banana), Slivovitz, Farm-Yard, Sawmill, Refill Oak, Ginger, Pepper and Cloves.





Supportive Aroma Accents

:



Demerara Sugar, Vanilla, Honey, Wax, Sultanas, Unripe Mango, Fresh Herbs (Mint), Cinnamon, Nutmeg, Leather, Tobacco and faint hints of Smoke & Munster Cheese.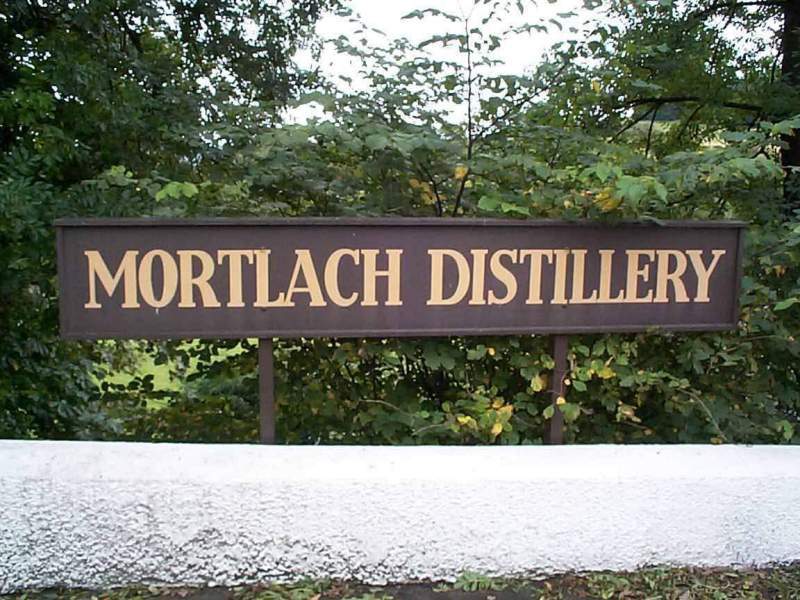 Palate

:
A good Springbank or Ledaig can be quite Dirty but they usually got the substance along with it. This Mortlach is slightly Dirty on the Palate as well but it's so Thin and Watery that it doesn't really work. The Palate is a mix of Bitter, Sweet & Sour notes. Medium-Dry. The Alcohol is noticeable. I find it totally disappointing.
Main Flavours

:
Malted Barley, Buttered Toast, Salted Caramel, Yeast, Refill Oak, Apple-Vinegar, Seville Orange, Lemon Tea, Sour Berries, Tobacco, Mint, Pepper, Cinnamon, Ginger and Iron.
Supportive Flavour Accents

:
Honey, Vanilla, Dusty Earth, Wax, Grapefruit, Unripe Mango, Leather, Gooseberry Jam, Nutmeg, Cloves and hints of Licorice and Dairy.
Finish

:

Short/Middle-Long, rather Thin, slightly Hot & presenting a rather high Acidity that I don't really care for. A mix of Sweet, Bitter and Sour notes. I find Toasted Cereals, Toffee, Salted Caramel, Grass and Straw, Refill Oak, Resin, Candle Wax, Seville Orange, Lemon, Grapefruit, Tobacco, Leather, Pepper, Ginger, Cloves, Cinnamon, Nutmeg, Dried Fruit and a whisper of Smoke.



Drinking Advice

:



No need to add Water to this Mortlach. It's Thin enough as it is.



Rating

: 81



Nose: 21 - Taste: 20 - Finish: 19.5 - Overall: 20.5





Drinking Experience

: Okay



Conclusion

:

Mortlach was founded in 1823 by James Findlater and is located in Dufftown, Keith, Banffshire. It is owned by Diageo. The distillery had a cult status mainly because of the 16 Years Flora & Fauna. This expression was discontinued in 2014 however and replaced by a new range that consisted of the Rare Old, Special Strength, 18 Years & 25 years. All four were mainly matured in Ex-Bourbon Barrels and were launched in 50 cl bottles at rather high prices. This move was not appreciated by the fans and in 2018 Diageo launched a new core range that consists of the 12 Year old Wee Witchie, the 16 Year old Distiller's Dram and the 20 Year old Cowie's Blue Seal. The 14 Years Alexander's Way was added initially for Travel Retail only.


This Mortlach has been nicknamed Alexander's Way in honor of the former owner of the distillery Alexander Cowie. Thanks to him, Mortlach distills its spirit 2,81 times, a rather unique process called The Way.
I've had some good old Mortlach Malt in the past like this one from 1994. But the one I'm tasting today is a far cry from that one. Alexander's Way is presented in a very nice way but in reality it's a typical Travel Retail expression that can't count on good casks. It's not too expensive at least and that's a plus. But other than that it's a forgettable Mortlach expression that does not do justice at all to this otherwise fine distillery.



Cheers!





Jan van den Ende April 21, 2021